Last July, our guides, Kirill Belotserkovskiy and Igor Malkin, led four guests to the summit of Talgar. Standing at 4979 meters, Talgar is the highest peak of Ile Alatau range. The entire expedition lasted six days, with five dedicated to the journey and one for summiting.
Talgar's south side offers a less steep route, suitable for less experienced climbers. To reach this side, a 3-4 day hike and ascent of at least one 4000+ pass are required. The route options include:
Turgen gorge → Palgov pass → Kokbulak pass → Korzhenevskogo glacier
Middle Tlagar gorge → Suroviy pass → Korzhenevskogo glacier
Talgarskiy pass → Left Talgar gorge → TEU pass → Suroviy pass → Korzhenevskogo glacier
Issyk gorge → Kokbulak pass → Korzhenevskogo glacier
We opted for the shortest path, hiking through the narrow Issyk gorge alongside the river of the same name.
Day one involved crossing three bridges—one in the middle of the valley over the Issyk River, the second at its junction with the Dzharsay River, and the third over the short but deep Teskensu. As it was the expedition's first day, we camped a few hundred meters from the last bridge, taking it easy.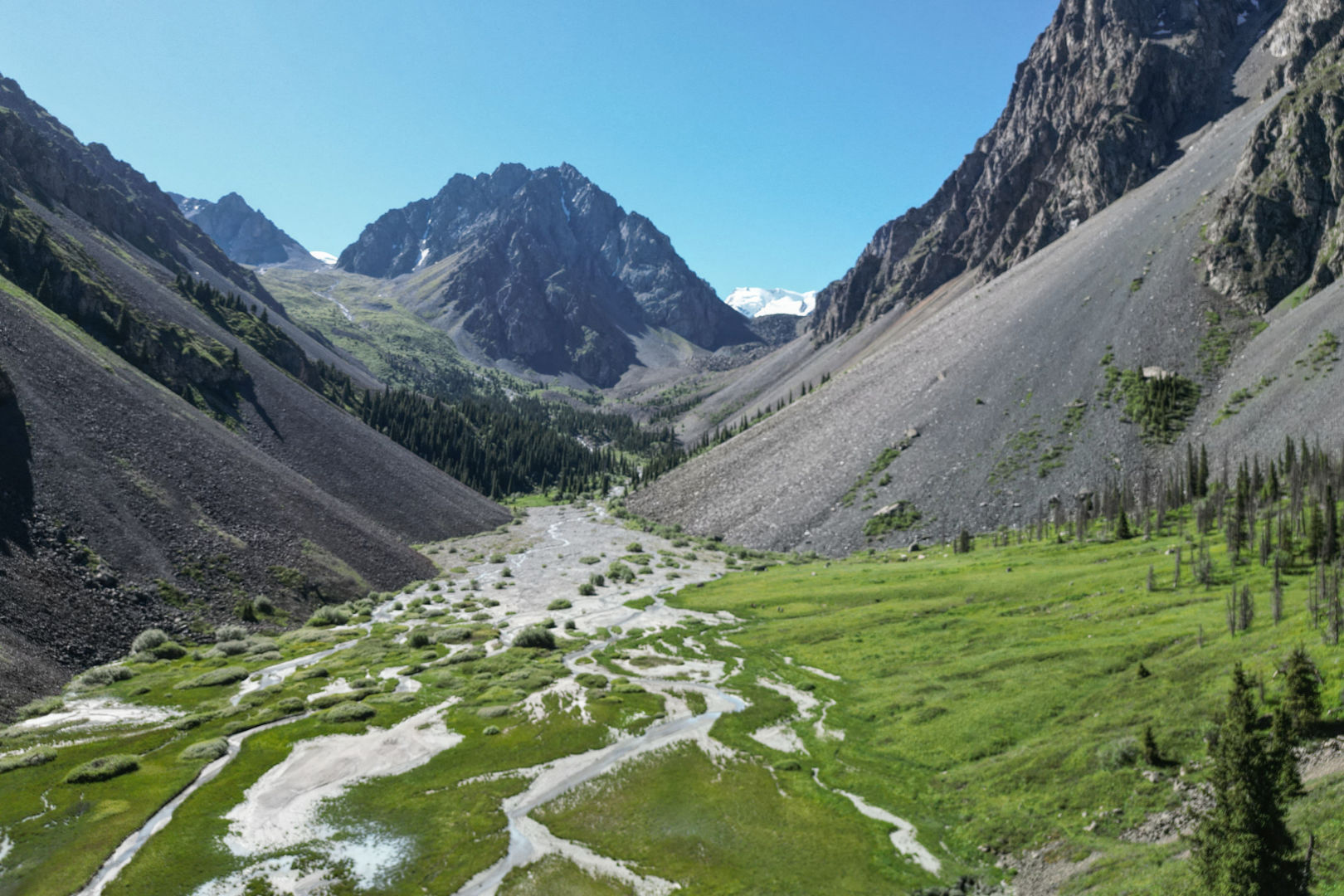 Day two opened up to the broad basin of Boskol. Crossing the final river, Cassin Creek (unrelated to Ricardo Cassin), we marveled at the stunning Akkol Lake, cradled by a massive ancient moraine. The day's end found us at the beginning of Ryskul Valley, just before Kokbulak Pass (4048m), where we made camp.

Day three led us to the grandeur of Korzhenevskogo Glacier after ascending and descending Kokbulak pass. The glacier, with its impressive length and numerous crevasses, fascinated us. Later in the day, we arrived at Gorina Glacier, establishing our base camp.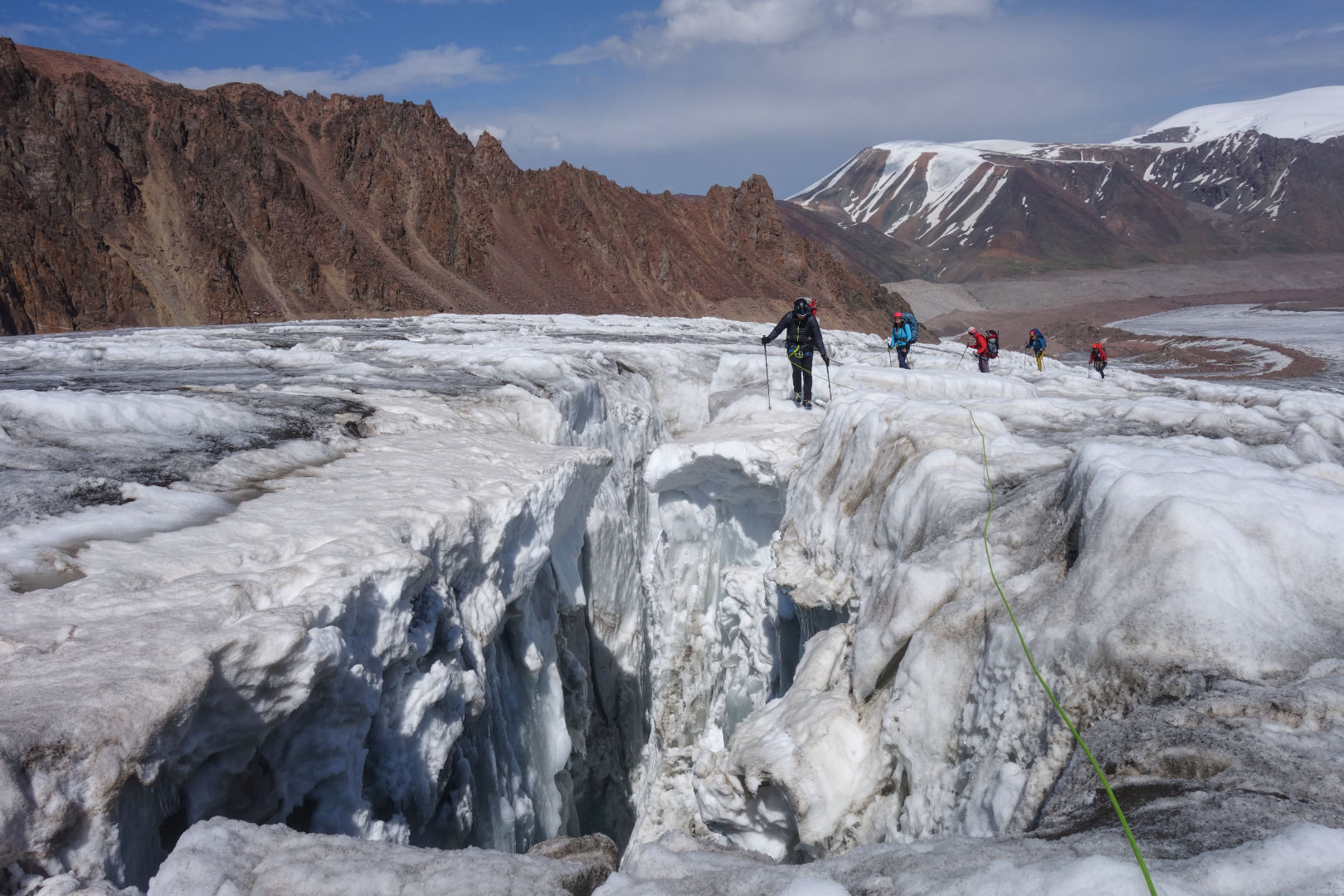 Day four brought us to the Summit! Starting early, we ascended the couloir to reach the ridge, a three-hour journey. The gently angled ridge with wind-packed snow guided us to the highest point of Talgar, offering a stunning view of the entire Ile Alatau and its sister ridge—Kungey Alatoo.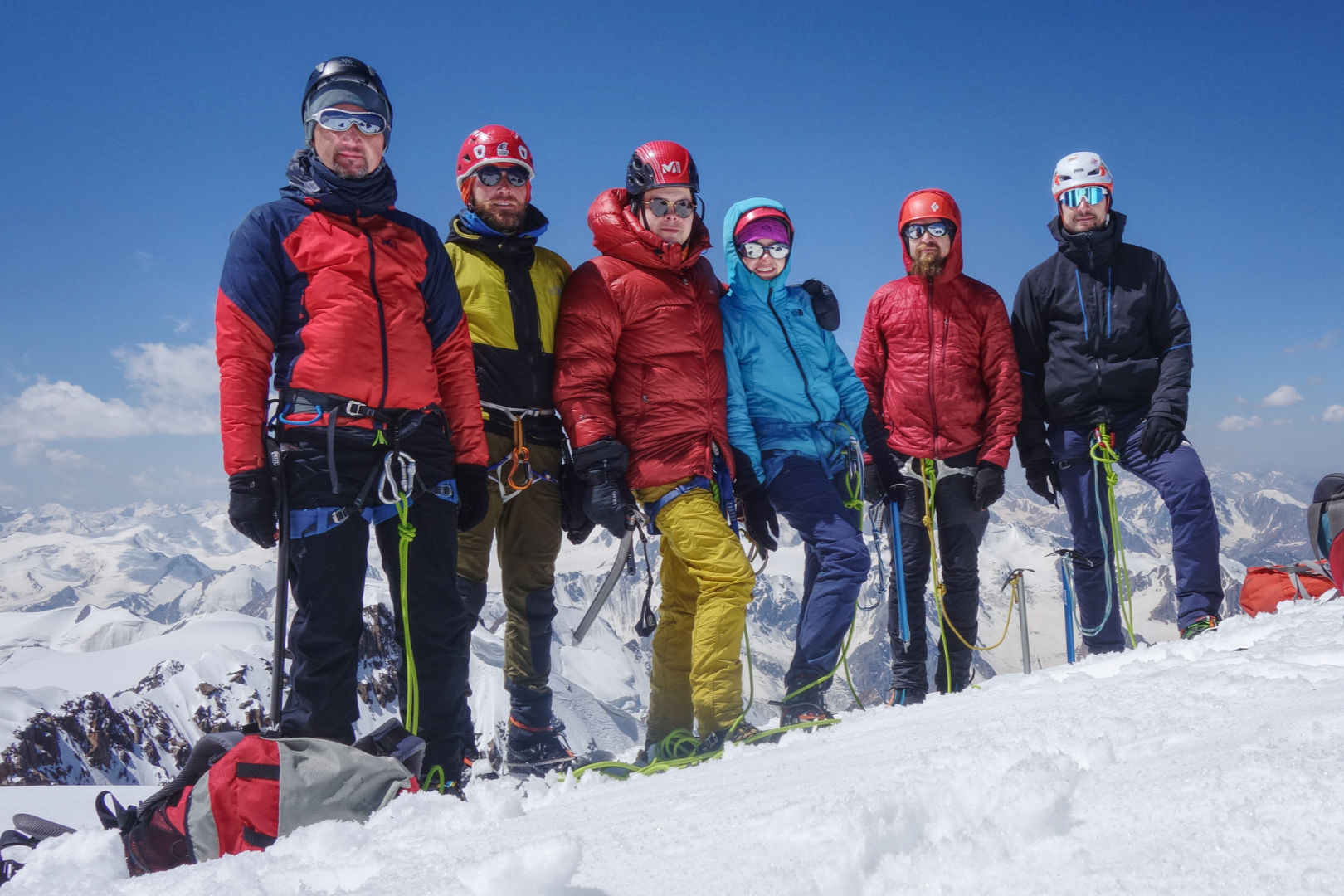 Days five and six saw us retracing our steps in reverse order: Korzhenevskogo, Kokbulak, Akkol, and Issyk.
Climbing Talgar can be challenging, but the rewards of exploring lesser-known areas of Tyan-Shan make it truly worthwhile. It's not only about reaching the summit but also embracing the adventure in these remote valleys.